We are delighted to begin our photographer spotlight series by featuring the work of Amy Kauffman of Allenaim Photography.
Allenaim Photography is a home based photography and design studio located in the sweetest place on Earth; Hershey, Pennsylvania! I have been lucky enough to shoot at some landmark Hershey and Harrisburg venues since moving to town a few months ago from Nebraska. They include the fabulous Hotel Hershey, the AACA Antique Car Museum, the Zembo Shrine and City Island in Harrisburg.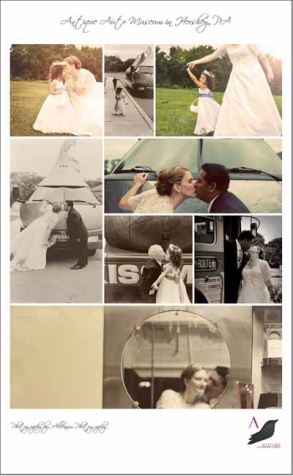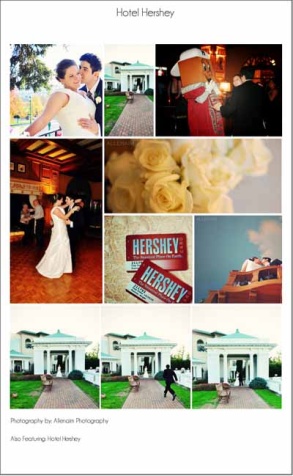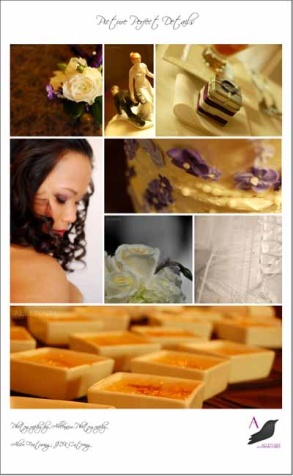 I began becoming a photographer way back in college when I received my first SLR (an N65) from my parents. I learned to love photography and the breathtaking photos an SLR can capture. I was absolutely hooked from day 1!
I began my photography career as a MWAC (a mom with a camera!). I had one little boy at the time and wanted to be able to capture professional photographs of his everyday life, so I bought my firs DSLR (a D40). After a few friends saw photos I had taken of my son, they started asking if I would photograph their children. The answer, of course, was YES!! Absolutely! Sign me up! From then on, the business grew quickly, I sharpened me skills, networked with other professionals in the field and upgraded my equipment.
I'm always trying to narrow down what it is that defines my style as a photographer. I have to reign myself in because I like so many different styles and I don't want my work to become TOO varied. The goal is to have variety without sacrificing unity. Since I haven't figured it ALL out yet, I've at least come up with a few key points that define me as an artist.

1. I dislike boring. I dislike "proper" photos that are stiff and unfeeling. I don't really even like "cute". I won't post examples (that would be mean!), but certainly you know the type of photography I'm talking about, right? I'm not saying it's bad. I am just saying I do NOT like it. I want my photos to be interesting and...

2. I want my photographs to evoke an emotion. If it shows off only technical skill, I am doing my job, but if I capture emotion, then I have done a great job. I want you to look at a photograph and know exactly how that person is feeling, or I want you to look at a photograph and be so intrigued by the expression, the body language, the angle I have taken on the subject....so intrigued that you think about why.
3. I am not terribly cool. I really am not quite cool enough to shop at Anthropologie. I'm more Eddie Bauer. I'm more Crate and Barrel or Restoration Hardware. I'm more Brooks Brothers than Urban Outfitters. I'm more excited by the newest David Austin catalogue than by the latest issue of Vogue. This shows up in my work. I much prefer to showcase a beautiful girl with the curling bark of a birch tree or make a photo feel desolate and sparse with crooked bare branches.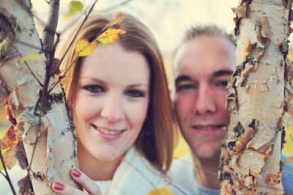 Of course, I'm all for new and fun environments, but I'm always drawn to the natural, to the matte finishes, to the desaturated colors.

4. I think I shoot like a mommy. I like capturing moments that only a mother would love. I love capturing a child making silly faces and pouting because that is what a mom sees more often than a perfectly smiling child. You know it's true! My family shoots will include perfect smiling children, but I don't think it should stop there. I also almost always end up shooting children and adults while they are sitting and I am shooting looking down my arm at them. It is an artistic shot, and shows very little facial detail. Perhaps the profile or a close-up of eyelashes.
Pictures like this: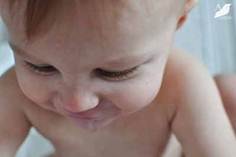 I even have one of my son and me hanging on a canvas in our home. Some people may not get it (men!), but one day I realized why that shot is one of my favorites. It is because that is the way I am usually looking at my children. Sure, I get down at their level and talk to them eye to eye, but most of the time, I am double their height looking down from the angle of my arm to the top of their head. If not standing, then sitting with a child on my lap, looking at the side profile of their face. I want to capture the way it feels to be your child's mommy and that includes the everyday angles that mommies see their children from on a daily basis.

As my business grew, I started focusing in on weddings and small family shoots. I shoot in my home studio and a 2 acre garden on our property which allows me to stay at home with my 3 boys and run my business at the same time. While I enjoy the studio shoots, I am in love with shooting weddings. I absolutely love the rush and being able to capture such an important event for my clients. I love the wedding business so much; I recently started a new blog called Wedding of the Season or WOTS to feature photographers and brides.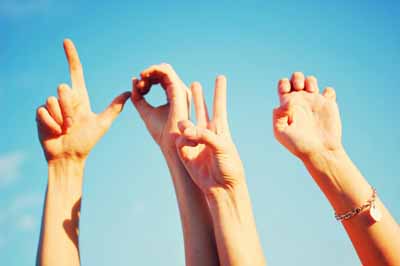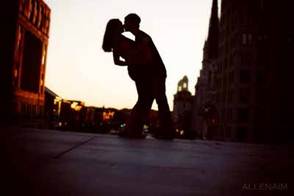 Amy Kauffman is a wedding and family lifestyle photographer located in Hershey, PA.